Faith
A person's faith is something that people cherish and are truly passionate about. Their belief lies within them and it's a huge part of who they are. These Thoughtful Little Angel pins are a great gift for anyone in your life that has a strong faith. They also make a great gift for you to show the world that you are proud of your faith and what you believe in.
Religious Pins (40)

Your religion is very important to you, it's who you are. These Thoughtful Little Angel pins can help bring comfort and serve as a gentle reminder of your spiritual side. From praying angels to guardian angels, and many in between, we have a pin that will reflect your spirituality.

First Communion and Confirmation (24)

From Baptism to Confirmation, we have a Thoughtful Little Angel pin for every milestone in one's religious journey. These pins make the perfect keepsake pin that can be treasured forever.

The Cross (19)

The Cross, a symbol of faith and strong belief.  Our collection of crosses range from simple lapel pins to show your faith, a hand engraved cross on a locket pendant to small simple cross pierced earrings that shows the world your belief.
Proudly Made In USA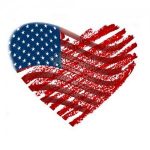 Thoughtful Little Angels
Genuine Swarovski Crystals
Perfect Gift for All Occasions
Volume Discount on All Products